Roses are one of the flower types that are available all year long. Since roses are the symbol of love, they are a popular choice of flower to give to someone.  Roses grow in almost all seven colors of the rainbow and they also grow in other beautiful colors like cappuccino and white. Do you know that each color of the roses gives a different meaning? Well you definitely should, it gives a whole new depth to gifting someone roses when you are consciously choosing certain color to represent what you would like to convey! Check out below for some of the rose colors meaning!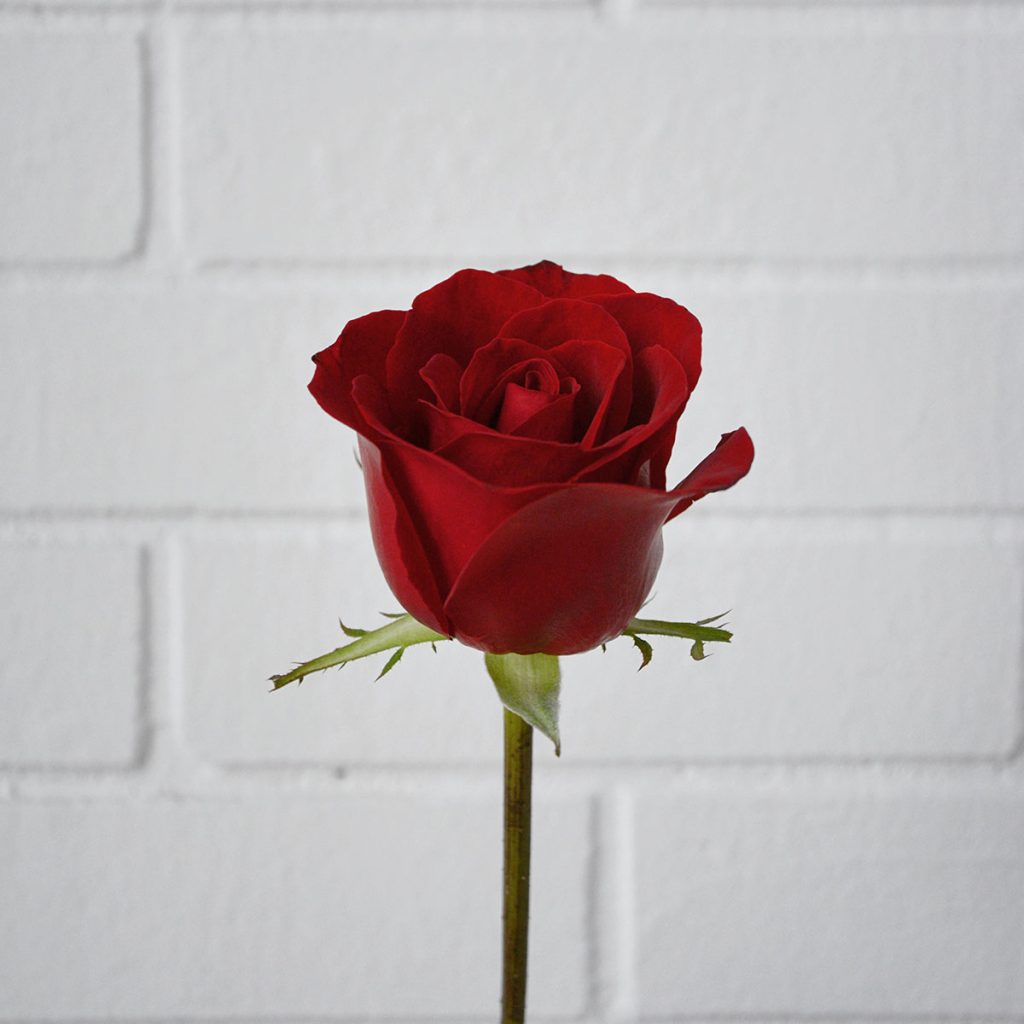 Red Rose
The red rose is a classic "I Love You" rose which stands for passion, true love, romance and desire.
An old legend says that all roses were originally white. One night, when a nightingale saw a rose, he fell deeply in love and it inspires him to sing a song. He sang so passionately that he pressed himself against the flower, and that was when the thorns pierced his heart. Ever since then, the rose was forever colored red.
Red rose is definitely the most popular choice of rose to give to a significant other, husband or wife.
For bridal bouquet, they represent bliss in the marriage as well as true respect and appreciation towards one another.
Perfect for: Significant other, husband or wife
Occasion: Anniversary, proposal, bridal bouquet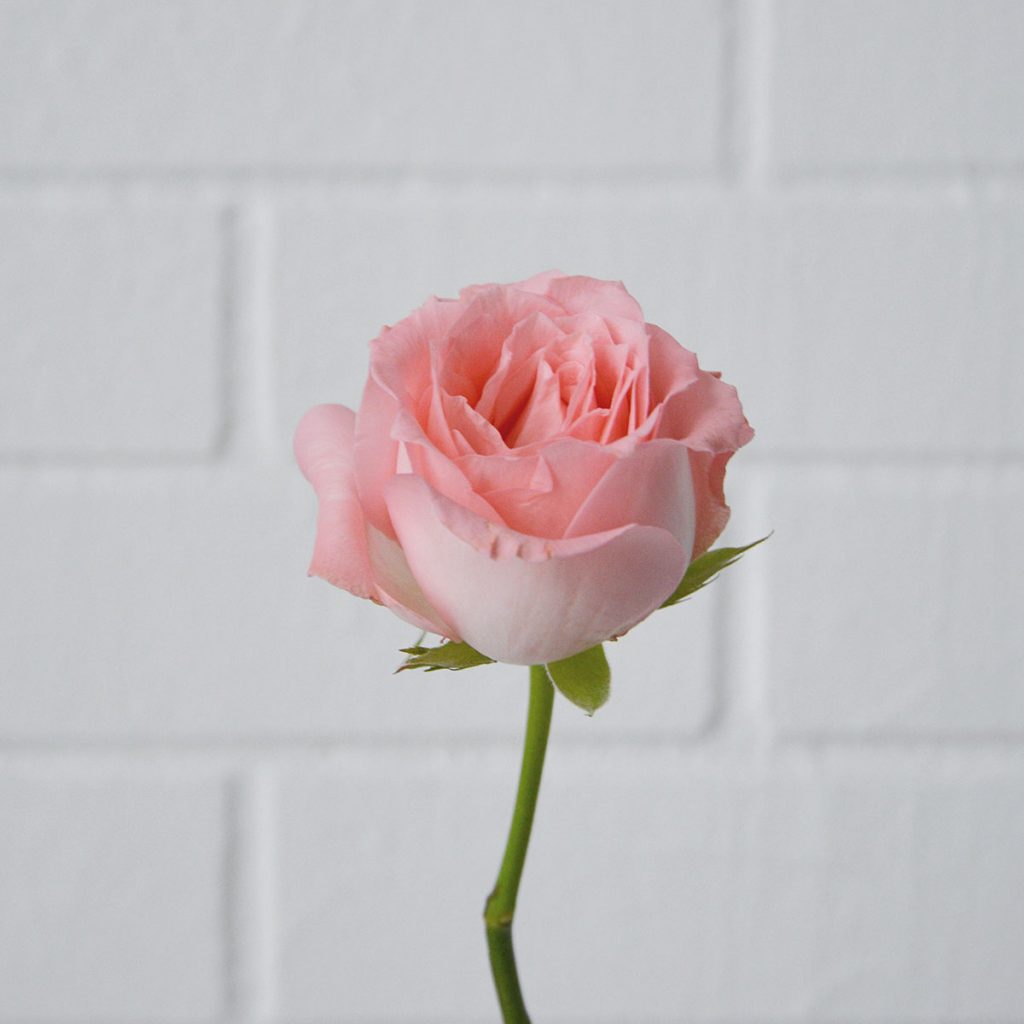 Pink Rose
Pink roses can stand for femininity, elegance, refinement and sweetness.
Deep or hot pink rose can convey gratitude, appreciation, recognition and it is a great way to say "thank you" while light or pale pink rose conveys grace, gentleness, joy and happiness.
Perfect for: Girlfriend, wife or crush
Occasion: Birthday, confession or to convey 'thank you'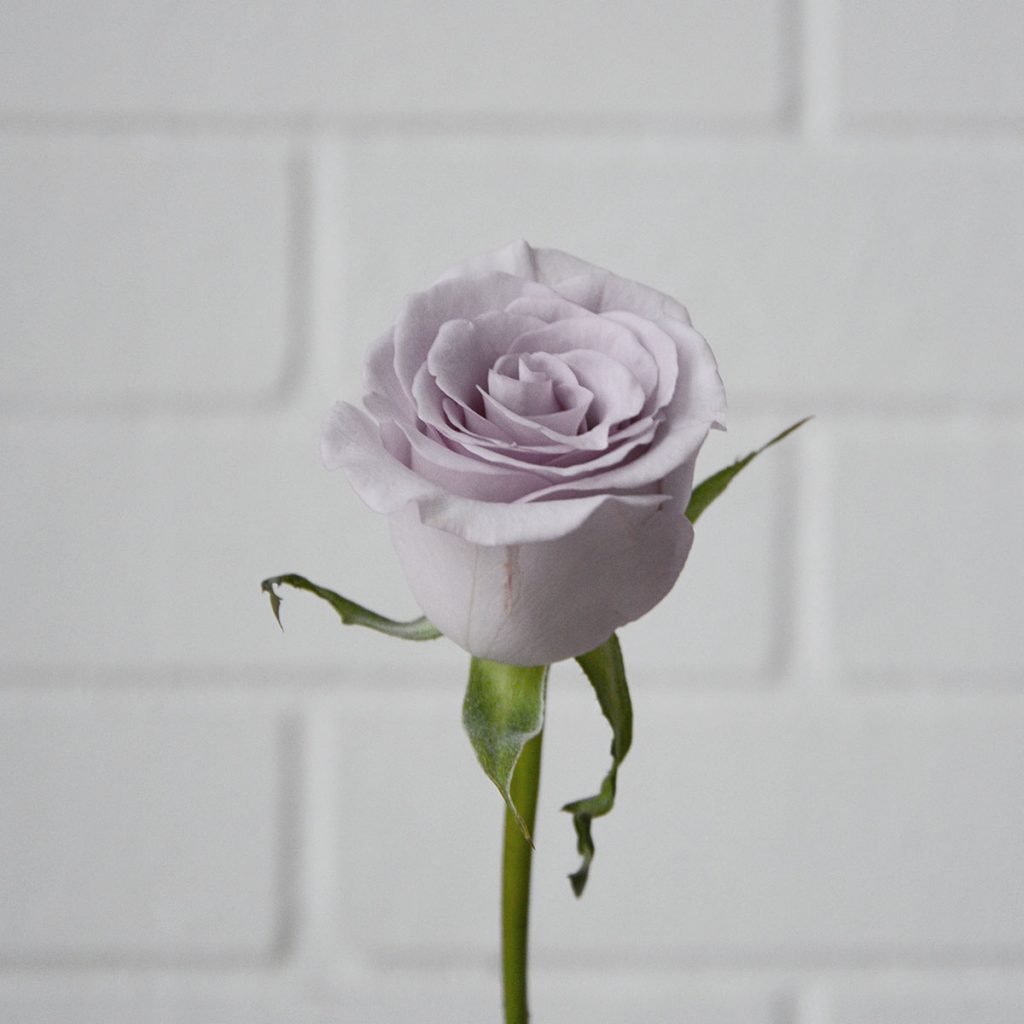 Lilac / Purple Rose
Purple is often indicative of mysticism, royalty and love. Frequently the purple rose indicated love, style, and elegance.The main meaning of lilac roses is life. This rose variety is associated with eternity and long life.
Lilac rose is considered positive and symbolizes not just life, but also happiness, quality of life and health.
Perfect for: Patient, couple, mother
Occasion: After overcoming an illness, anniversary, the birth of a child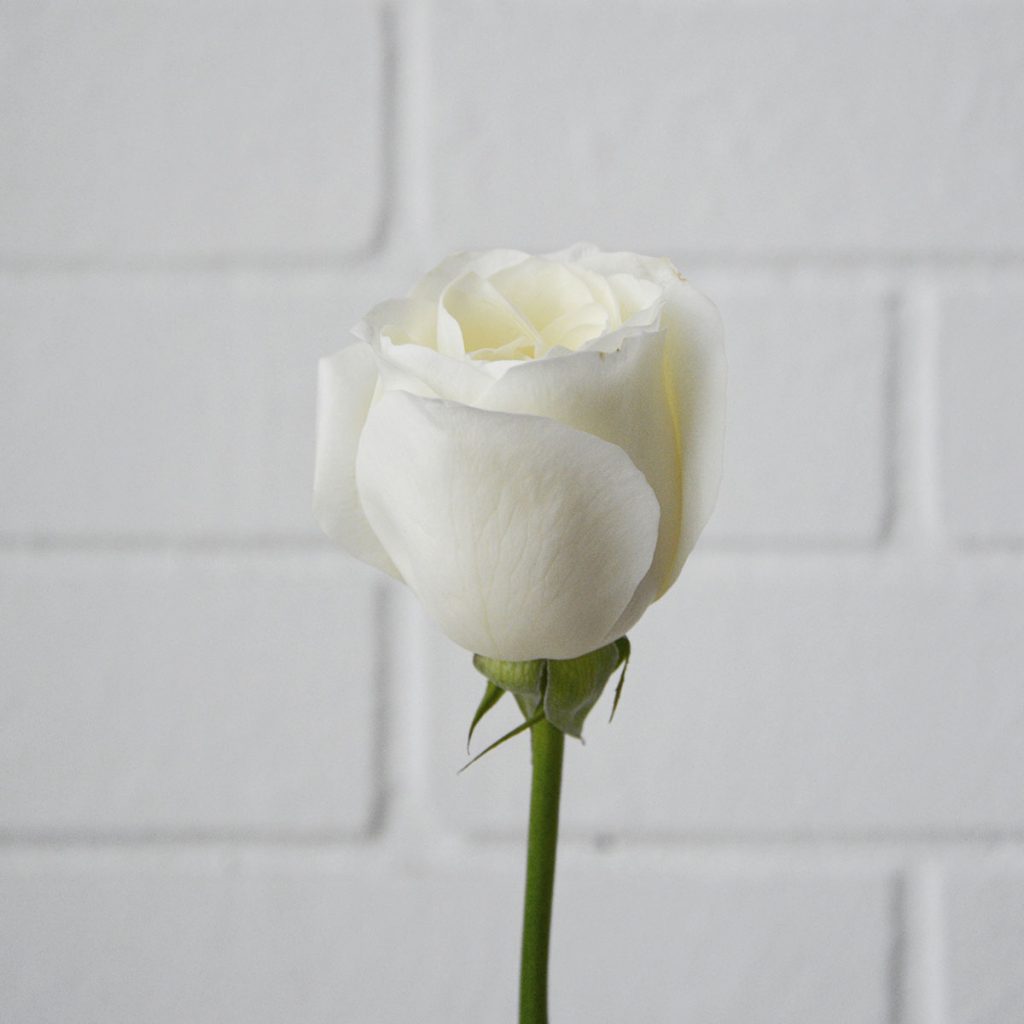 White Rose
White is the purest of colors, and it represents innocence, purity and charm. White roses are traditionally used in weddings and the roses represent new beginnings and they express remembrance and innocence.
Perfect for: Bride to be
Occasion: Marriage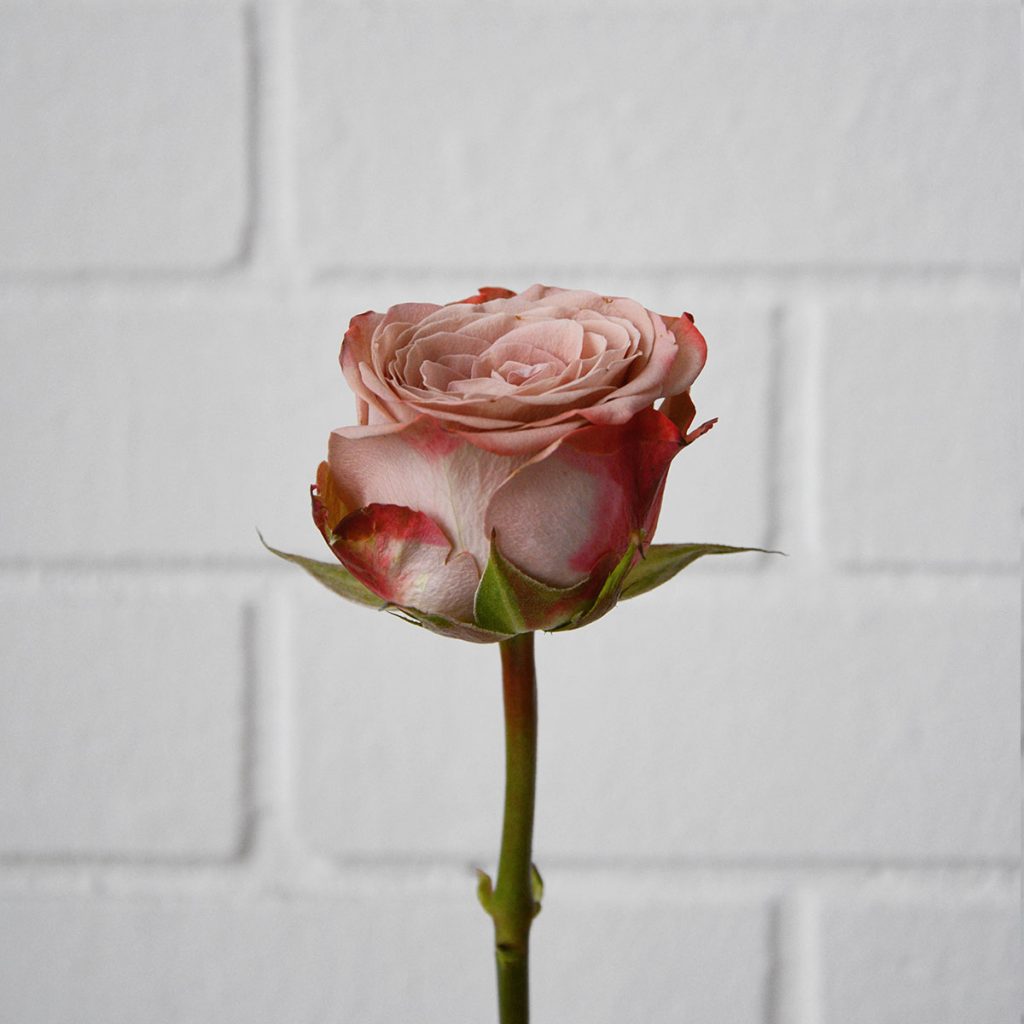 Cappuccino / Peach Rose
Cappuccino / peach roses are premium roses that convey the meaning of modesty, genuineness, sincerity and gratitude. Gifting these roses is a great way to show sympathy to a loved one or a close friend.
Perfect for: Friends, family and loved ones
Occasion: To express gratitude and 'thank you'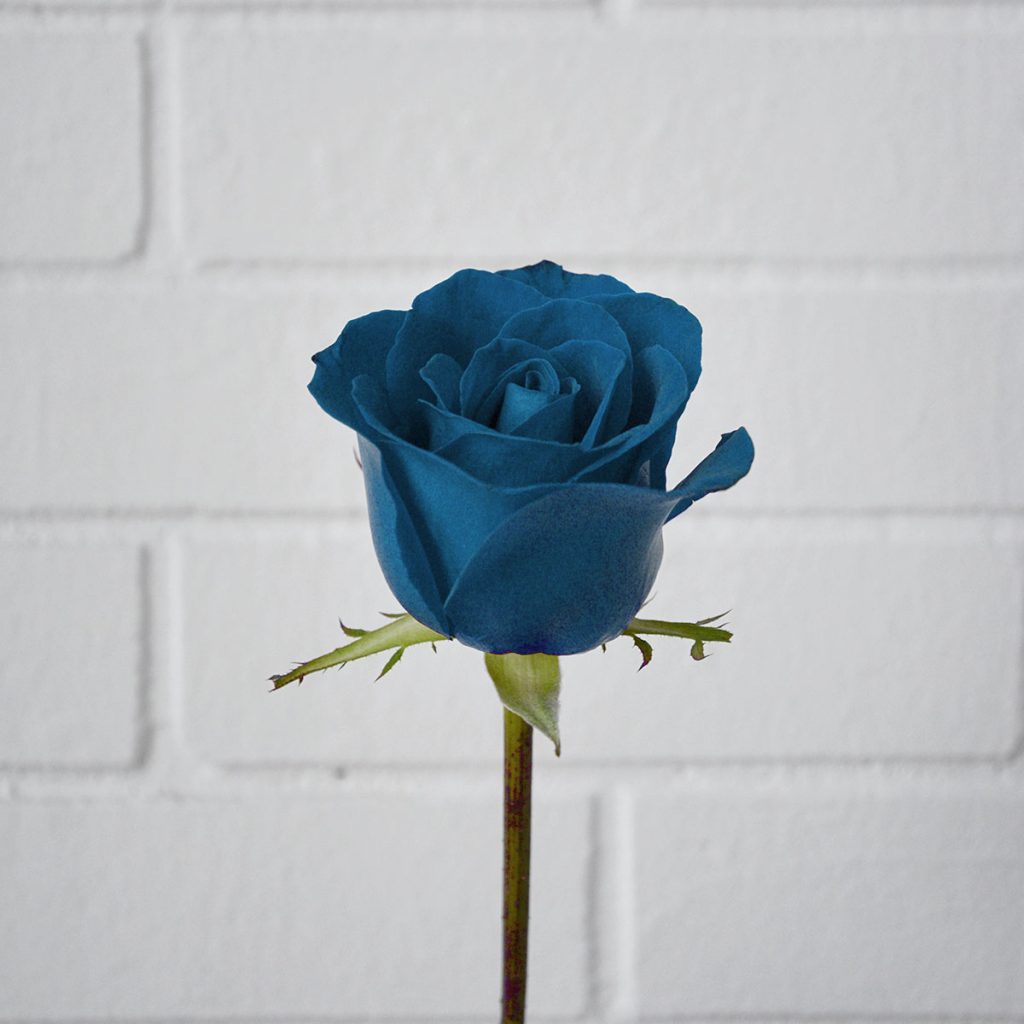 Blue Rose
Blue roses are mythical and give off a mysterious vibe. However, they do not grow naturally. They are usually color dyed from white roses. Blue roses represent the unattainable or the mysterious. They embody the desire for the unattainable. They say "I can't have you but I can't stop thinking about you".
Perfect for: Friends, crush, idol
Occasion: Confession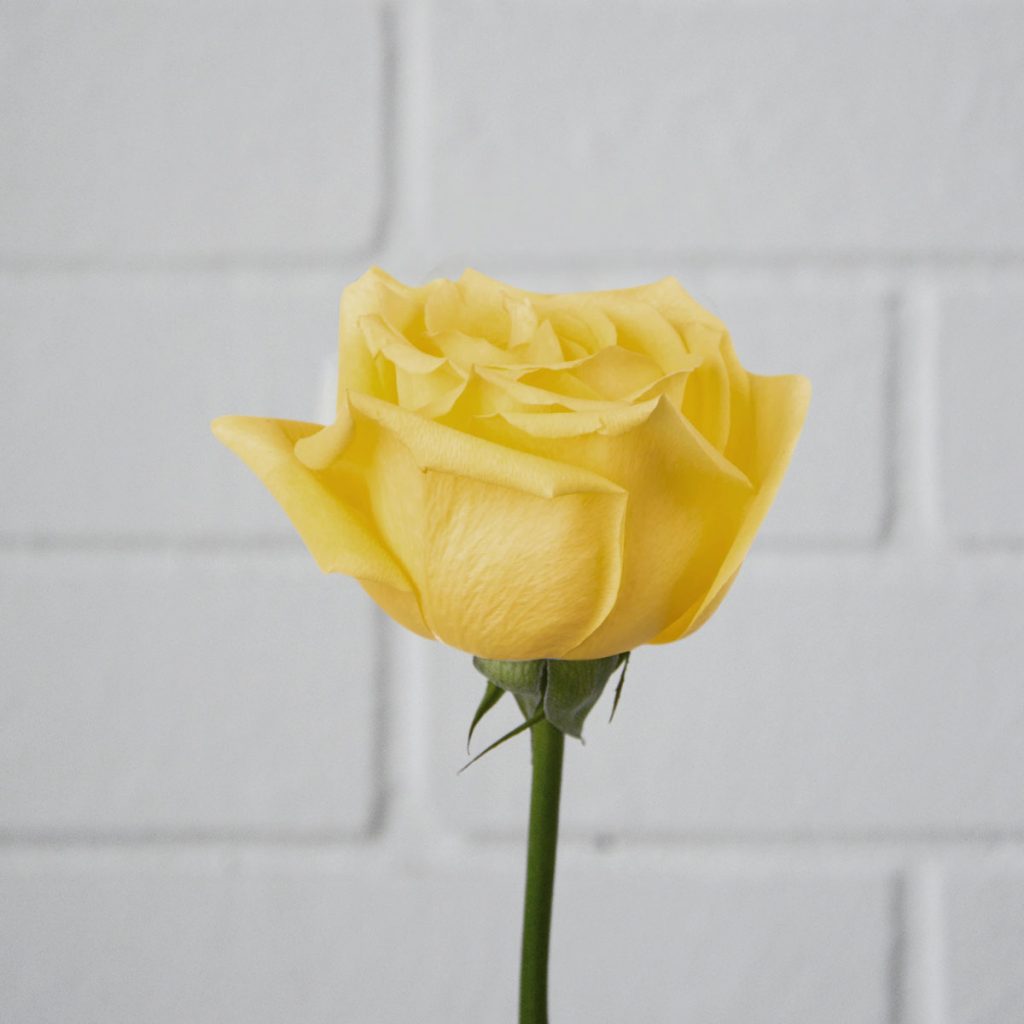 Yellow Rose
Yellow roses create warm feelings and provide happiness.  The colors are bright, cheerful and joyful. The roses usually symbolize platonic love or friendship. Giving yellow roses can tell someone the joy they bring you and the friendship you share.
Perfect for: Friends, elder couples, parents
Occasion: Friends' birthday, gifting parents or elder friends and family for their love anniversary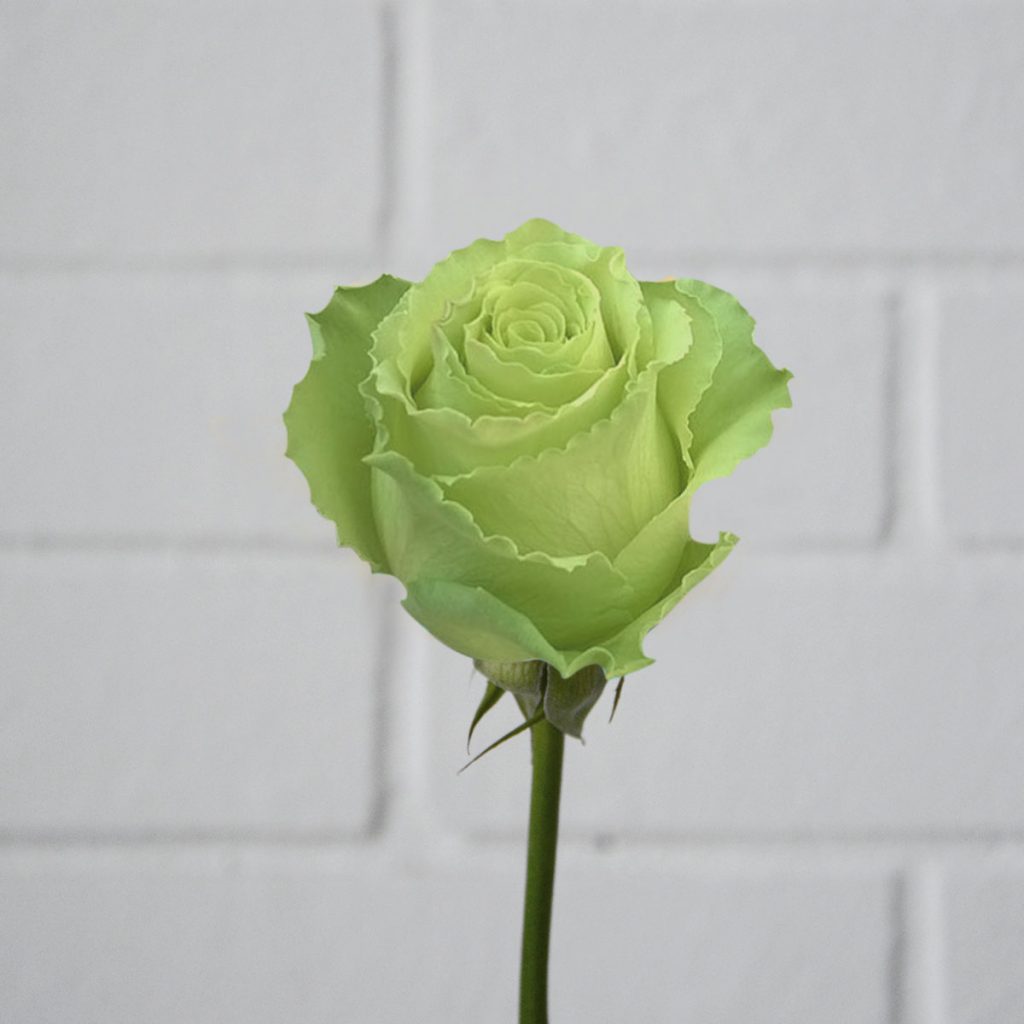 Green Rose
There are some white roses that carry some natural green shade in the petals. Green is the color of life, it symbolizes abundant growth and constant renewal of life and energy. The color also signifies the constant rejuvenation of spirit, and is therefore a messenger of cheerfulness.
Perfect for: Self, friends
Occasion: Home decoration to give a good vibe and energy to the home
As if choosing a specific rose color is not enough to express your innermost thoughts, the number of stalks of roses you select will also help you to convey your message to the recipient. Check out the meaning of number of stalks of roses below!
Number of Roses Stalks Meaning
1 ROSE
A single rose of any color depicts the utmost devotion or a way to say "thank you". If you give a single rose on the first date, it symbolizes "love at first sight".
Perfect for: First Date
2 ROSES
Two roses represent your mutual love and affection with your partner. As the roses entwined together, it communicates, "marry me" (a red and white rose entwined means unity).
Perfect for: Proposal (a mix flower bouquet with 2 stalks of roses is a good choice for a proposal bouquet)
3 ROSES
Three roses symbolizes the three words everyone loves to listen, "I love you".
Perfect for: Anniversary, birthday or just a simple surprise to your significant other
6 ROSES
Six roses signify an infatuation, a need to be loved or cherished. If you're dating someone and wish to take your relationship to the next level, gifting them with six roses is the perfect way to subtly express those feelings.
Perfect for: Love confession
9 ROSES
Nine roses is a symbol of eternal love. Sending someone nine roses means you are ready to spend the rest of your life with them, forever.
Perfect for: Proposal (another great choice for proposal)
10 ROSES
A perfect 10 roses means perfection. Giving someone ten roses simply means you are telling them that they are perfect. Isn't it a powerful way to tell that special someone that he/she is perfect?
Perfect for: Anniversary, birthday or just a simple surprise to someone special
12 ROSES
A dozen of roses or 12 stalks of roses simply shouts "Be Mine". Do you have anyone that you are fond of and want to ask them to be yours? A dozen roses will be a perfect choice.
Perfect for: Love confession
13 ROSES
You have a BFF (best friend forever) and wondering what to give them? 13 roses symbolizes eternal friendship. Give them a bouquet of 13 roses to let the 'BFF' knows how much you appreciate your friendship.
Perfect for: Friends
15 ROSES
Uh oh! Did you make a mistake? Is he/she upset? Send the person 15 roses as an apology. The chances of him/her accepting your apology just increased 15 times!
Perfect for: Apology
18 ROSES
If you wish to tell your significant other  to 'stay young and beautiful', gift them with 18 roses, they are a symbol of sincerity.
Perfect for: Anniversary, birthday or just a simple surprise to someone special
24 ROSES
Two dozens of roses or 24 roses means always missing you. There are 24 hours a day, let your special someone knows that they are always on your mind by gifting them 24 stalks of roses. Check out our Jen Hand Bouquet! It consists of 24 roses.
Perfect for: Long distance relationship or a beautiful way of saying 'I Miss You'
99 ROSES
Want to let a special someone know you'll love them till the day you die? Give them a bouquet containing 99 single rose stems.
Perfect for: The most popular choice for a proposal bouquet
100 ROSES
Feel like want to do something extraordinary as a symbol of devotion to your loved one? Surprise them with 100 stalks of roses!
Perfect for: Love anniversary
TL;DR? Here is the summary:
Relationship
Dating stage – if you are still dating and yet to be in a relationship, you can give:
Color: Red, Pink or Blue
Stalks: 1, 3, 6 or 12
Confession – Ready to confess? You can give:
Color: Red, Pink or Blue
Stalks: 6 or 12
In a relationship – If you are sweet in a relationship, you can give:
Color: Red, Pink, Lilac / Purple, Cappuccino
Stalks: 3, 10, 18, 24 or 100
Proposal – Planning for a proposal? Go for these:
Color: Red, Pink, Lilac / Purple, Cappuccino
Stalks: 2, 9, 99 or 100
Anniversary – Don't forget the anniversary! It will be sweet to send these:
Color: Red, Pink, White, Lilac / Purple, Yellow
Stalks: 3, 9, 10, 18 or 24
Friendship
Color: Pink, Lilac / Purple, Yellow
Stalks: 1, 10, 13 or 24
Lastly, don't forget you can always buy flowers for yourself 😉
Color: White, Yellow, Green
Stalks: 1, 3, 9, 10, 13 or 24
So there you have it – if you're planning to gift a special someone with roses anytime soon, be sure to get the right color and number! We hope you find this guide useful. If you are still unsure of what roses and how many stalks of roses to get, you can always message or e-mail us and we will be happy to assist you in finding the perfect roses combination! If you would like a particular number of stalks of roses that are out of our usual offering, you can also message us for customization request!
Here are some of our roses bouquets available, do check them out below:
Written by: Hanina
Photography by: Sharon Lam